Hello Worlders ~
Guys! I just finish book number seven of the year 2018! I am kicking butt on this year's reading challenge of reading 18 books. I'm actually two books away from beating last year's number of books read! But I'm guessing nobody cares about those stats so let's move into the review of The Duff (2010) which was eventually made into a movie in 2015 staring Mae Whitman (The Perks of Being a Wallflower,  One Fine Day and Parenthood) and Robbie Amell (The Tomorrow People, The Babysitter & Superhero Fight Club).
This novel follows Bianca Piper whose home life feels like its about to implode with her mom whose been spending more and more time out of town and her father in denial that there is problems in his marriage. One night when Bianca gorgeous friends drag her to a former bar that has been converted into a teen club (Do these places actually exist?) which Bianca hates going to. On that night Bianca runs into the one person she can't stand, Wesley Rush, who goes on to tell her that he wants to hook-up with one of Bianca friends and he's talking to her because she's the DUFF (Designated Ugly Fat Friend) which pisses Bianca off. But on impulse decides to kiss him, which he thinks is completely normal and okay. But what Bianca learns is that when she kisses Wesley her mind goes blank and she completely forgets every bad thing going on in her life. And soon Bianca and Wesley enter into a no strings attached relationship.
The first thing I noticed about Bianca was that she felt like such a relatable character. And not because she may have been a little bit on the plus size, although by the description of Bianca she sounded average but I think that just goes along with the main message of the novel. But she was relatable in many other ways. She dealt with her problem but internalizing which is something that I definitely do but its also something that I think a lot of people do. Often we have secrets at home that we don't want others to know because we don't want them to judge the others involve  or know just how much crap is happening in our lives. I think that part of Bianca's character showed a lot about human nature.
The other think I loved about Bianca is the way that Keplinger wrote her as a narrator. Many times Bianca would break the fourth wall, in a purposeful way by making jokes about the things happening in her life. It often would cause me to literally laugh out loud.
Something I loved about this novel was how the romantic storyline played out. It was not insta love in the slightest. The novel its self took place from to mid to late January through prom season which is about a four to 6 months period and that's the time it took them to fall in love. Although Bianca and Wesley were to very different types of people they made sense with one another. They had character chemistry (is that a thing?), they're cute moments made me smile and and gave me butterflies and I loved it!
The other thing that stood out to me is this novel was told from Bianca's point of view. But Keplinger did a great job showing subtly showing that Wesley was falling in love with Bianca. Which worked even better because the whole novel felt like Bianca telling the story directly to the reader over coffee. I know that my friends and I over analyze everything when it comes to if boys like us and if my friend has been telling me stories about a guy like Wesley I would have been like "HE LIKES YOU!" Because it was obvious from the outside and I just loved that!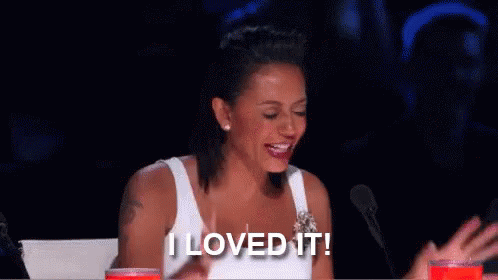 What I loved to most though was the perfect balance that Keplinger found between insta love and that obinioux phase of I love him, I love him not that is often in romance books. Although Bianca didn't believe right away that her feelings for Welsey could be real. Instead she spent a couple of chapters in deniel instead like 50 some odd pages like I've seen in the past.
There is no denining that this book featured some fat and slut shaming in this novel. I had seen countless videos before reading the book about how offensive the novel was and how it wasn't politicially correct. And I will be honest i picked up on some fat shaming and slut shaming but I didn't notice it as much as I thought I would after having seen those videos. And I think Keplinger included these thoughts because of the main theme of novel about how everyone is somebody DUFF and people choices about how they sleep with or how often they sleep with someone shouldn't be anyone else's business.
At the end of the novel I was ready for it to end. And not in a bad way. All of the questions had been answer and they weren't any lingering questions. It also didn't drag on forever which I really appreciated because often when novels drag on it feels one of two ways, 1 the author adds too much information and you feel like you know have questions or they just drag on the final events of the novel forever. I guess what I'm trying to say is they wrapped this novel up perfectly!
The book was really good. I wouldn't recommend it to just anyone. If you are self concious about weight or have been in the past it might feel triggering because Bianca's feeling in the novel are often expressed through out the novel. At the end of the day I rated the book a 4.7 out of 5 stars.
Have you read The Duff? What did you think? Let me know in the comments down below!